Network of Specialists
Through Northwestern Mutual, I have access to a Network of Specialists. We help each other, share ideas and common values, and leverage each other's talents to help you achieve your personal dream of financial security.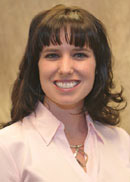 Stephanie S Mease
Employee Benefit Specialist
Stephanie focuses on developing new client relationships. From start to finish, Stephanie works with new clients to understand their needs and goals and brings together all the components of a benefit solution. She works to simplify administration, compliance, HR and communication and transition new clients to their benefit team while always maintaining a relationship with each client.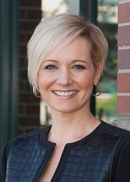 Employee Benefit Specialist
Valerie has been with Intrepid since 1999 where she started as a Benefit Consultant. Within a year she was managing the office and 15 years later she bought the company. Through the years she has used her experience, innovation and attention to detail to create a leading employee benefit organization. Valerie thrives on having a strong culture that empowers and inspires her team and in turn creates a strong commitment to our clients.